New Music Alert
Check out the latest songs from Michele Karmin, exclusively on Bandcamp. Stream her newest songs first before they are released to major streaming platforms, or purchase a high fidelity download to keep forever. Every purchase helps make the new music possible.

CLICK THE FOLLOW BUTTON BELOW TO GET NEW MUSIC ALERTS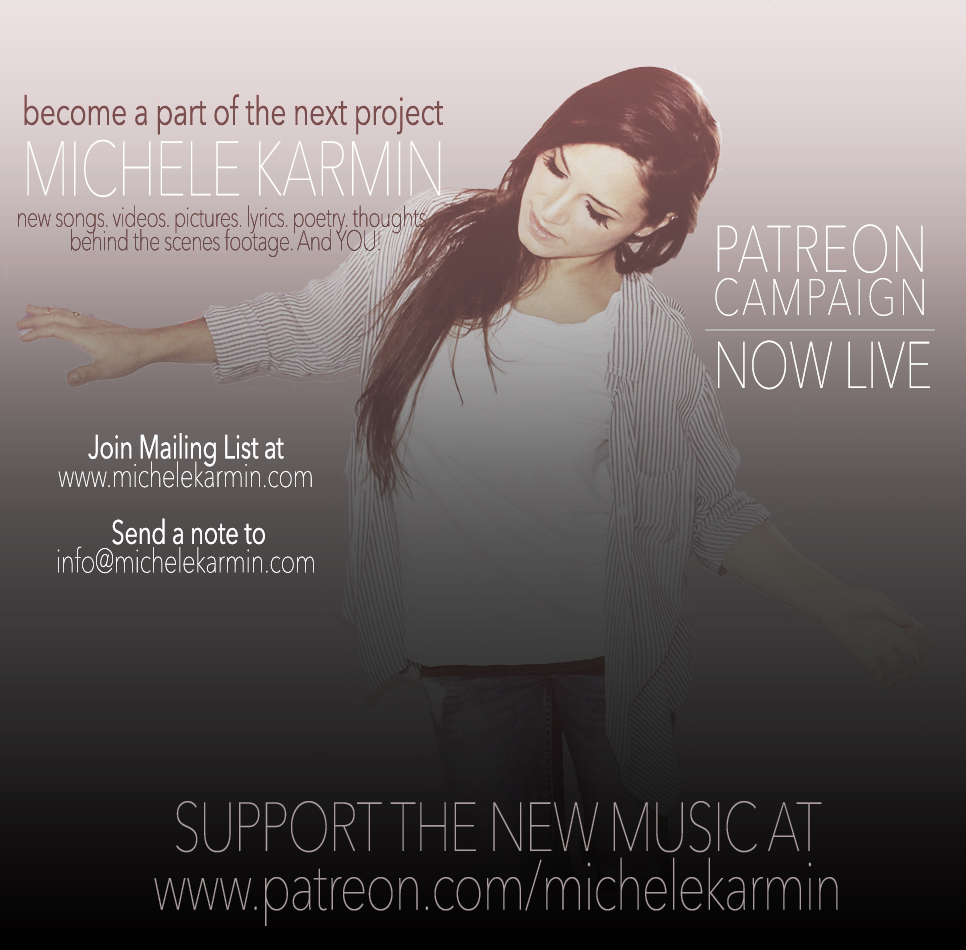 Become an integral part of Michele Karmin's music. Make a pledge of support and receive access to new music months before it is released, behind the scenes, online concerts, your name on the record, and personalized- made-to-order recordings. Your support will help fund the production and make the new music possible.
Please visit www.patreon.com/michelekarmin to pledge your support!